Witchaven Witchmarket.
The goods offered for sale below were brought to you at the cost of much blood. Honor the memories of the lost souls of Char by making a purchase. As some of the items are one of a kind we regret there can be no back orders on out of stock merchandise. To place an order (sorry U.S.A. only) dial 1 (800)INTRACO.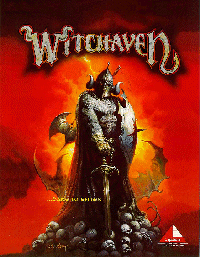 For only the cost of shipping and handling you can own a magnificent, high-gloss, 24" x 36" inch poster depicting the Witchaven box art by Ken Kelly. There are a limited number in stock so order soon. The poster is free, shipping & handling (yes we send it in a tube) is only $5.95. Lines are open between 9:00 a.m. and 6:00 p.m. est.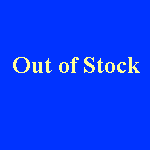 An authentic helm, once, no doubt, worn by a hapless denizen of Char. Note the row of punctures on the left side. The Dragon's teeth found inside the helm are sold separately. $399.00.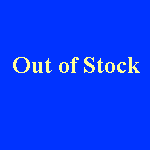 Dragon's teeth are found throughout the underground passageways of Char, particularly in areas once inhabited by humans. To harness the magical powers of dragon's teeth they are usually worn round the neck as a Talisman or ground to a fine powder and mixed with mandrake root tea. 5 teeth for $50.00 or 10 teeth for $125.00.
1 (800) INTRACO
The Witchaven Home Page