Image Gallery
Here I have placed some pictures of various aspects of the game for your viewing pleasure! Some of these images are larger in size, so those who have dial-up may have to wait a short time for them to completely load. These all came from my own collection, I really do own both the Floppy and CD-ROM versions of the game.
Scan of the front and back panels of the floppy game box. (Click for larger image.)
Scan of the front and back panels of the GT Interactive release of the CD-ROM.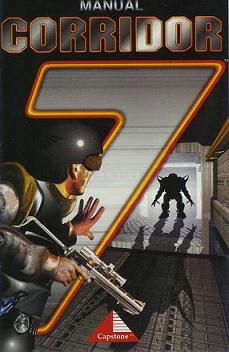 Scan of the front cover of the floppy game manual. (Wow, looks just like the game box!)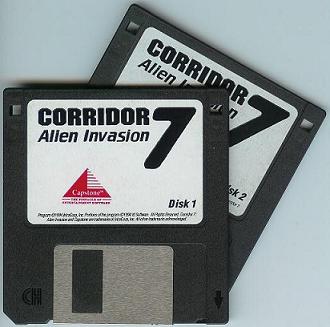 The Corridor 7 floppies. (For anyone who might be at least a little curious.)
| | |
| --- | --- |
| | |
| Pic of the Corridor 7 CD-ROM. | This is the GT Interactive version. |
This is my Corridor 7 Bible. (Shows signs of wear, but what do you expect for an old book over a decade old.)


Capstone and Intracorp logos.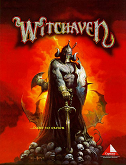 A cool 24 Bit true color shot of the Ken Kelly Witchaven box art. (Click for 24 Bit image. 1.53MB)