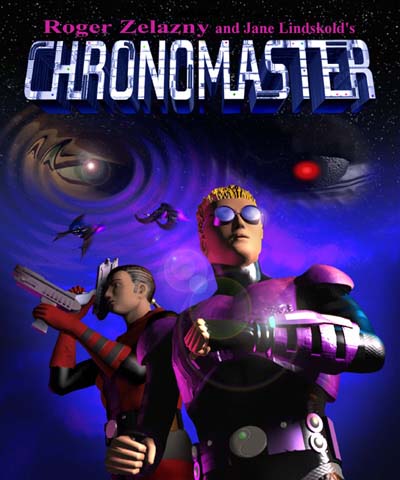 Coming soon-- more screenshots,the Zelazny/Lindskold Chronomaster story summary, wave files, flics, and more.
Pocket-Universes in stasis. Hundreds of thousands of lives at stake. Korda, the Chronomaster, must right the wrongs of a war plagued past in this quest for vengeance. Diabolical puzzles, cyborgs, pirates, magic, man-made universes, warped reality, witches, plants that speak, and fairy queens all await as you guide Korda, bringing justice to the stars.
Graphics that would make great cut-scenes in most games are actual gameplay screens in Chronomaster. Click on an image below to download a spectacular, 3D rendered Chronomaster screenshot. Click on the Chronomaster pic at the top of the page to download it as a 24bit jpeg. Check this site often for new, exciting Chronomaster updates.
for more screenshots and a Chronomaster story summary.
Chronomaster: Published by Capstone Software, Developed by Dreamforge Intertainment